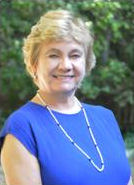 Joanne Haroutounian enjoys a career across the fields of music, arts education, piano pedagogy, educational psychology, and gifted education as a teacher, performer, researcher, lecturer, writer, and consultant. Her multi-faceted career affords her the opportunity to consult internationally, sharing teaching ideas in piano pedagogy in one country or state, and processes of identifying students who show potential talent in the arts in another. She is frequently in demand as a clinician and consultant because of the breadth of topics she offers emphasizing the artistic process within performance and across artistic knowing.
She serves on the music faculty of George Mason University, overseeing its piano pedagogy program and offering doctoral seminars exploring musical talent and artistic ways of knowing. Dr. Haroutounian has presented numerous sessions at the World Congress of Gifted Education, the Music Teachers National Association, and the National Association for Gifted Children, where she served as chair of the Visual and Performing Arts Division from 1995-97. She was plenary speaker at the Pacific Asian Conference on Giftedness in Singapore (2008) and the International Symposium on Gifted Arts in Seoul, Korea (2009), speaking on musical talent identification and gifted/arts education for all students. She returned to Singapore as principal clinician at the International Piano Pedagogy Seminar in July, 2009.
Dr. Haroutounian's book, Kindling the Spark: Recognizing and Developing Musical Talent, offered through Oxford University Press, is a leading resource on musical talent development for researchers, teachers, parents, and college students. She has recently contributed chapters found in Critical Issues and Practices in Gifted Education, Early Gifts: Recognizing and Nurturing Children's Talents, and the Encyclopedia of Giftedness, Creativity and Talent. Articles by Dr. Haroutounian are found in Roeper Review, Arts Education Policy Review, High Ability Studies, and The American Music Teacher. She was guest editor for the Spring 2000 issue of the Journal for Secondary Gifted Education, which focused on musical talent.
She is well known for editing and writing numerous teaching publications offered through Kjos Music Co., including Explorations in Music, a comprehensive differentiated curriculum in theory, ear training, analysis, and creative composition. The series has been described as the "favorite teaching material published in 1993" (Piano and Keyboard), "fascinating for students, a significant contribution to available theory materials" (Clavier), and a "landmark text that will enrich the learning process in the studio or class of any teacher who uses it" (American Music Teacher).
Her college text in piano pedagogy, Fourth Finger on B-Flat: Effective Strategies for Teaching Piano presents real-world solutions and teaching approaches that piano teachers can readily use in their studios. The user-friendly and personable text incorporates the basics of establishing a studio and then moves on to discussions of how students musically develop and learn, using ideas from educational psychology.
Dr. Haroutounian offers a full Arts Curriculum published by Royal Fireworks Press based on Artistic Ways of Knowing, which describes how artists think when making creative decisions. Artistic Ways of Knowing: How to Think Like an Artist, the core book in the series, describes each element of the perceptual/cognitive process. Think Like an Artist: Lessons for Experiencing the Artistic Creative Process includes substantive lessons within and across the arts and academics emphasizing artistic thinking/perceiving. Arts Talent ID: A Framework for the Identification of Talented Students in the Arts offers a rationale for arts talent identification along with a complete process for this identification with nomination forms, observation rating forms, and performance/portfolio assessment forms that include valid criteria across and within the arts.
Dr. Haroutounian's specialized research in musical talent development led to the founding of the MusicLink program, which provides long-term private instruction to promising students in financial need. She is currently the Executive Director of the MusicLink Foundation, a non-profit organization that has reached over 6,800 students across the United States, providing over $12 million of in-kind scholarship instruction by MusicLink teachers. The MusicLink Foundation was awarded the MTNA Achievement Award in 2017 for its "significant and lasting contributions to music and music teaching". More information on this organization can be found at www.musiclinkfoundation.org.
On a personal note, Dr. Haroutounian lives in Arlington, VA and has shared 50 musical years with her husband, William, recently retired as a violinist in the National Symphony Orchestra after 54 years of service. Her daughter, Jennifer, lives in upstate New York with her daughter, Natalie, and a combined family including Ken and his three sons, Ben, Matt, and Andrew.
The MusicLink Foundation has reached over 6,800 students across the country, reaching into Canada as well. This achievement equates to in kind instruction of over $12 million by MusicLink teachers. Please visit www.musiclinkfoundation.org to learn about this amazing organization.